What Would Bond Say? Aston Martin Recalls 5K-Plus U.S. Cars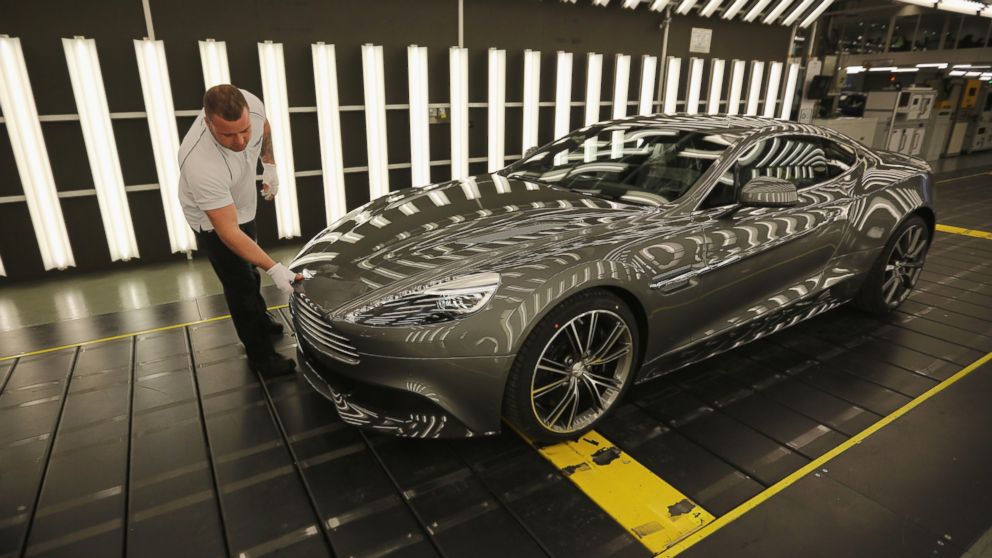 The makers of Aston Martin sport cars, one of the most expensive cars in the world and the one favoured by James Bond, has issued a recall with a warning there may be a problem with the roadsters' accelerators that could leave them coasting to a stop.
Aston Martin says on Friday it will notify more than 5,000 U.S. drivers of its

Coupes, Roadsters, Volantes, and Rapides

that the cars are being recalled. Depending on the model, new Aston Martins retail for between $120,000 and $300,000.
Bernard Swiecki, senior project manager at the Ann Arbor, Michigan-based Center for Automotive Research, tells ABC News that even though Aston Martin is a relatively small manufacturer, the recall is significant because it affects more than 17,000 cars worldwide, which is about two-thirds of Aston Martin's fleet. The only model unaffected is Aston Martin's new Vanquish. Otherwise the company is recalling every right-hand drive car made between May 2012 and December 2013, and every left-hand drive made between late 2007 and 2013.
"Seventy-five percent makes this unique," says Swiecki.
Ultra luxury cars make a comeback
The cause of the recall, according to documents filed by Aston Martin with the U.S. Department of Transportation's National Highway Traffic Safety Administration, was weakness in a part of the accelerator pedal assembly. "If the accelerator pedal arm breaks, the engine will return to idle and the driver will be unable to maintain or increase engine speed, increasing the risk of a crash," Jennifer Timian, head of recalls for the U.S. Department of Transportation, wrote in a Jan. 30 letter to Bill Donnelly, Aston Martin's general manager for North America.
Donnelly, in January, wrote to Timian explaining that its Connecticut dealer had reported a breakage of the part that caused Aston Martin to subject it to "substantial testing." That testing disclosed, according to the company, that counterfeit plastic had been used in its manufacture. Aston Martin specs call for a particular kind of plastic. The Chinese sub-contractor supplying the part, says the company, used counterfeit plastic.
The result is the part is weaker and more subject to breakage.
The Coolest and Most Rare Cars
"All counterfeit material and all pedal arms made of this suspect material have been quarantined," says Donnelly. He says the company has received no reports from customers of the part's breakage, and that it has no estimate of the number of vehicles that contain the defect.
Aston Martin identifies the offending Chinese subcontractor as Synthetic Plastic Raw Material Co. of Dongguan Zhang Mutou Town Plastic Logistics Center City.